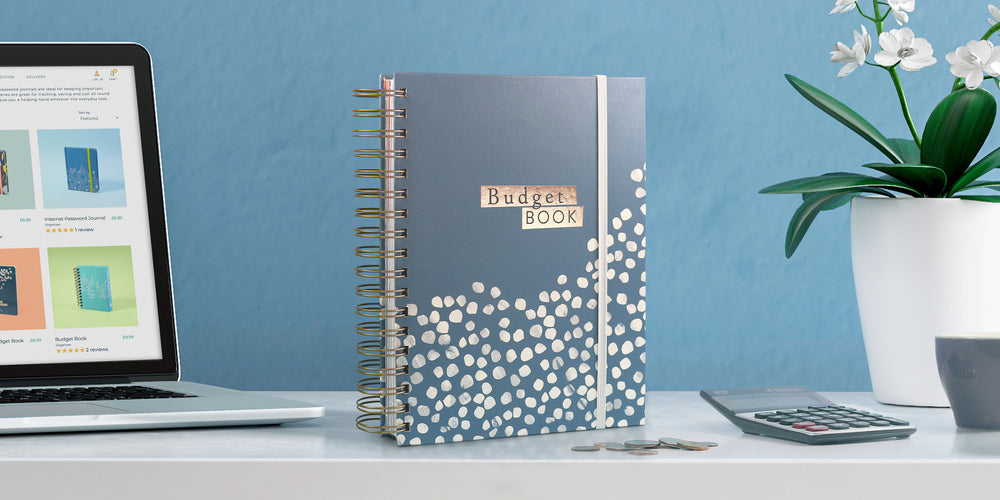 The Big Budget Book has an abundance of helpful features to help you monitor and record monthly bills, home expenses, income, savings and day-to-day spend. If you prefer to manage your finances by writing things down, this personal accounting book will help make achieving your financial goals simple and realistic. An important organiser to many, we caught up with Chelsea, an avid user of the Big Budget Book, to find out why this item of stationery is so vital to her home organisation, and what clever features she especially loves.
"I feel I can speak for most families when I say, the thought of facing your spending and creating a budget is something that a lot of us put on the back burner because it feels overwhelming to deal with. It doesn't have to be that way. Being in control of your money, and knowing where and how it's spent comes with such a powerful momentum and positive results that can leave you feeling completely at peace with your finances, and who doesn't want that?
The start of Chelsea's budgeting journey
Rewind back to 2016, my first daughter had just arrived. I was working 9am to 5pm, Monday through Friday, while my husband was working all hours of the week. Somehow we were barely staying afloat, just making minimum payments. One night as I was putting my little girl to bed, I decided that enough was enough. We made far too much money to be barely scraping by. Where was it all going? We knew we had to change what we were doing because it wasn't working. I grabbed a piece of paper, a pen, and my husband and I called a budget meeting in the kitchen. It was a success, and we then spent the next few years tracking our spending, paying off our bills and really trying to figure out how to maximise our income.
2018 came with three major changes:
A new squishy baby girl to cuddle.
A huge boost to our motivation to get our growing family in the best possible place financially.
My Boxclever Press Big Budget Book.
When I first received my Big Budget Book I took the time to figure out how I wanted to utilise this tool in order to reach my goals. The simplicity of it alone was the first thing that really had me breathe a sigh of relief, it isn't overwhelming like a lot of other budgeting products. It's simple! Why? Because budgeting can be simple!
One of the main reasons I was so drawn to my Big Budget Book was because it is undated. Not everyone wakes up on the 1st January thinking "Today's the day." It can happen anytime, in the middle of Spring, on a Tuesday at 8:30pm, just like it did with me. Secondly, the entire book is organised month-by-month. There are trackers to record your income alongside your savings, on the same page. Seeing these figures together is so helpful when tracking your money
Turn the page and you start your day-to-day spending tracker, this is such a helpful tool to create accountability! Did I mention it has pockets too? These are the most convenient aspects of the book for our family. A place to store our monthly bills and receipts is important to help keep track of spending. If you flip to the back of the book, you will find an abundance of pages to monitor extra expenses. Planning a home renovation, or perhaps a big party? This is the place to track all that extra information. There are even pages for Christmas budgeting and spending too, along with a dedicated pocket for Christmas receipts.
I'm so pleased to have discovered this simple hardback book that is responsible for some of the biggest changes to our family life." - Chelsea Martin
Next Post
You've Got the Love This Valentine's Day