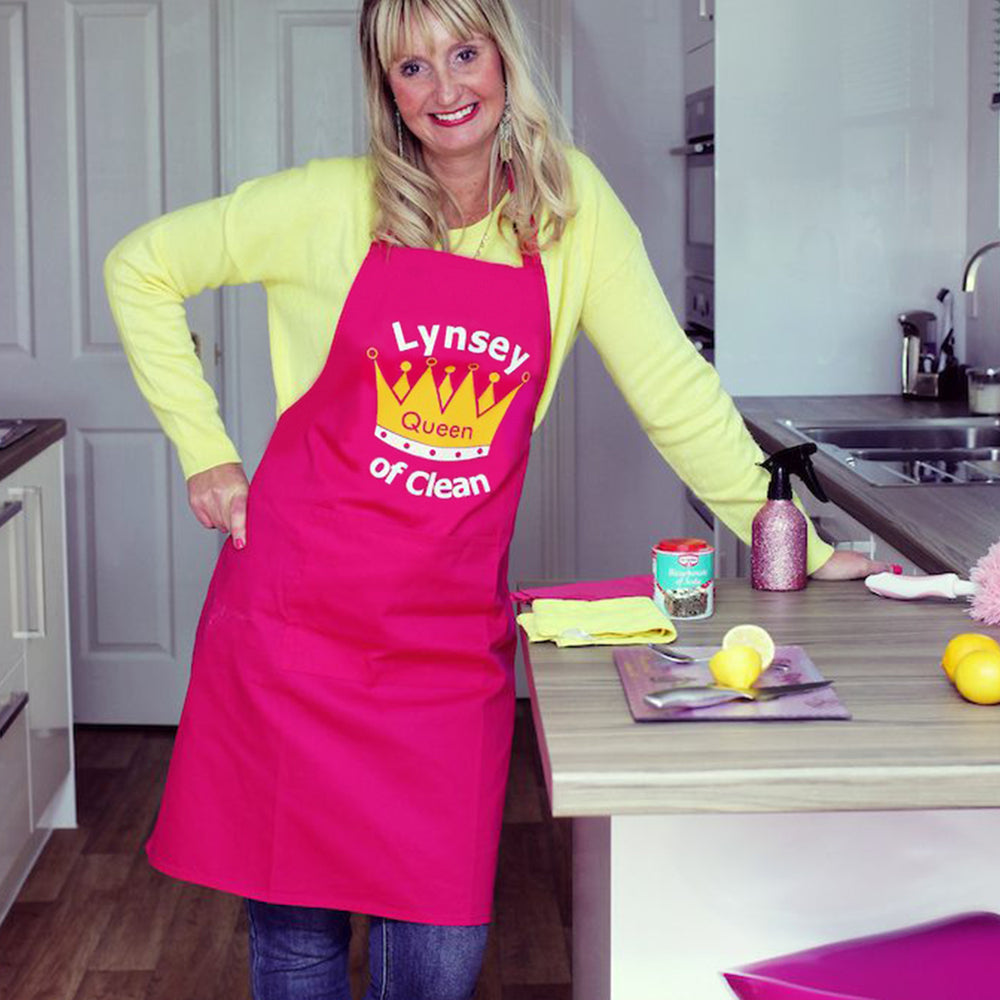 Lynsey "Queen of Clean" puts the fun back into tidying and organising. With 100k followers on Instagram, a popular blog and regular tv appearances, she certainly know her stuff. Lynsey's specialities are helpful hacks and simple solutions that will help your house look its best, always, however busy life gets. We were lucky enough to catch a quick ten minutes with @lynsey_queenofclean to learn some simple tips for Organise Your Home Day. Discover these easy steps to help you de-clutter your space...
Think positively
When you start to organise and declutter you need to be in the right mood and have a positive attitude to making a difference to your home. Decluttering is really uplifting and will give you more clarity.
Write a to-do list and give yourself a daily task, don't overwhelm yourself by doing everything in one big hit.
Then switch off distractions, i.e. the TV and your mobile phone, and instead listen to some upbeat encouraging music.
Start with your worst area that is very disorganised and full of clutter. It may be the spare room or the downstairs cupboard. Once you have tackled this area you will find the rest so much easier!
Have a system in place
I have 3 boxes when I enter a room:
Keep

Donate

Take to the recycling
Be ruthless and decide what items are really important to you. For the items that you decide to keep, make sure you have a designated place for them; invest in little baskets for shelving if needed, for a neat, finished look.
For the inside of drawers, use drawers dividers so you can separate what you have and find your items with ease.

• Storage ideas
• Over-the-door hooks
• Under-the-bed storage solutions
• Refrigerator trays
• Drawer dividers
• Clothes rails
• Under-the-sink tidy
• Shelving
• Sink caddies

All of these items can be brought relatively cheaply and can create extra storage space for you.
Areas of Clutter
If you have any areas in your home where family members tend to just leave things, then make this your clutter area. Use a wire basket or a box that complements the room and put it in the place where the clutter usually falls, then weekly, make sure this area is dealt with! Try it on #throwitoutthursday
Enjoy it!
Once you have tackled a few areas you will find that you start to become addicted and you will slowly start to organise the rest of your home. Those unsightly jammed cupboards will soon become less full and more organised and you will always know where everything is. Keeping on top of your clutter will make you feel so much better mentally and you will start to enjoy your home a lot more.

*The opinions expressed by our guest bloggers are theirs alone, and do not reflect the opinions of Boxclever Press or any employee thereof. Boxclever Press is not responsible for the accuracy of any of the information supplied by guest bloggers.
Next Post
British Stationery Company Boxclever Press gains Royal Recognition